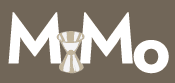 It's Mixology Monday time again. This month's theme comes from Whitney over at Tipicular Fixin's (love that name ;) ) and it's called Drink of Shame (said in an appropriate movie preview voice). In Whitney's words:
So, you're a certified, mixologist, craft-tender, bar chef or fine spirit enthusiast…now.

But, there was a time when you only ordered Long Island Iced Tea. Or, maybe you always made the Jello shots for your frat? Perhaps you're the reason that your local had an Island Oasis machine for so long? Rye & Ginger? Vodka Seven? Someone was ordering these things. Your street cred would be ruined if you ordered or (gasp) served one now, but don't you miss it, just a little?
Now that's a fun theme. Read on to find out what we're guilty about.